April 8 @ 9:00 AM - 11:00 AM
CANCELLED due to weather!!
Sichuan Style
(with Chicken and Ginger)

Join us
at Beauty's Community Garden, Saturday, April 8,2023 from 9am-11am

with Chef Jennifer from (9-10am volunteer in the garden) (10-11am cooking class) 
Learn how to make delicious and healthy Asian appetizers in this fun and interactive cooking class. Chef Jennifer has gathered her best tips and techniques to teach you to prepare a savory plate of Asian-style Chicken and Ginger dumplings–Sichuan Style. Learn how to fold, wrap, and pleat wrappers filled with flavor. No dumpling is complete without a dipping sauce! You will be given tips and tricks to create your own dipping sauce.
Session will Include:
Students will learn a new cooking application to use fresh and healthy ingredients.

Students will become culturally aware of Asian cooking techniques.
Workshop Details:
WHEN

: Saturday, April 8, 2023

TIME:

9 – 11am (9 -10am volunteer in the garden) (10-11am class)

WHERE:

Beauty's Community Garden:  3201 Airline Dr. Houston, TX 77022

RSVP starts : Limited Capacity and Space, so RSVP early – share this program link: bit.ly/3mIgn8A
Admission:

Open to ages 14 to 80

COST: FREE: (A donation option is provided for those interested in Supporting Beauty's Community Garden Programs)
INSTRUCTOR: Jennifer Cadengo, Culinary Instructor at San Jacinto College, Having earned a degree from the Culinary Institute of America nearly 20 years ago, Chef Jennifer has built an impressive career in the culinary industry. She has worked as a food service director handling large catered events, as a kitchen manager, and as a culinary educator. With a decade of college-level teaching experience, Chef Jennifer is also passionate about acting as a mentor and morale booster for her students. Watch Chef Jennifer's technical cooking skills and passion for teaching come in this delightful cooking class.
Facilitator & Instruction Team
We appreciate the support of all participants.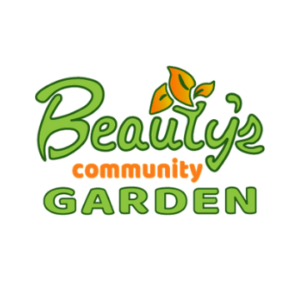 Beauty's Community Garden is located at 3201 Airline @ E. 32nd Street, in Independence Heights–the first African American municipality in Texas.  Our mission is to close the gap on food inequities and achieve a community culture of health and well-being. Our programs, events and educational materials focus on breaking the cycle of food insecurity, poor nutrition, and the resulting health outcomes people experience who have poor access to fresh produce. These communities are called food deserts, and our garden is located in one of forty plus food deserts in Houston. We are committed to transforming lives through showing the connections between growing foods and their nutritional impact on health, wellbeing and life's possibilities.