Mission 
To close the gap on food inequities and achieve a community culture of health and wellbeing.
Vision
A healthy, thriving community empowered and self-reliant with the knowledge to produce their own food source and make healthy choices.
Beauty's Community Garden is located in Independence Heights–the first African American municipality in Texas and one of 40 food deserts in Houston.
Purchased property in 1926 by her grandparents, Ernest and Beauty Leno, Yvette Leno later inherited the land. In 1991, a devastating fire destroyed the family's homestead. In 2012, Yvette repurposed the land into a community garden she named after her grandmother, "Beauty."
Today, Beauty's Community Garden is growing into the vision Yvette imagined, a place for community members to come together to access and learn about healthy whole foods they can plant. The garden is a natural place to plant roots and connect the benefits of choosing healthy foods by learning about nutrition and its impact on a person's physical and mental well-being.
Beauty's Community Garden runs over 6,000 square feet with a 20 ft container. The garden features community-connected spaces where 10-15 volunteers support the garden weekly, and a variety of fresh produce and herbs are grown and sustained.
We provide community service hours and hands-on gardening clinics with our community partners, businesses, schools, and community groups within the garden and throughout the larger Houston community.
Participanted in BCG Programs & Events
Number of Volunteers who have volunteered at least once
Total Volunteer Hours (updated quarterly)
Lbs of fresh fruit & veggies donated
From the Beginning
We've  distributed more than 3,500 pounds of fresh fruits, vegetables, and herbs.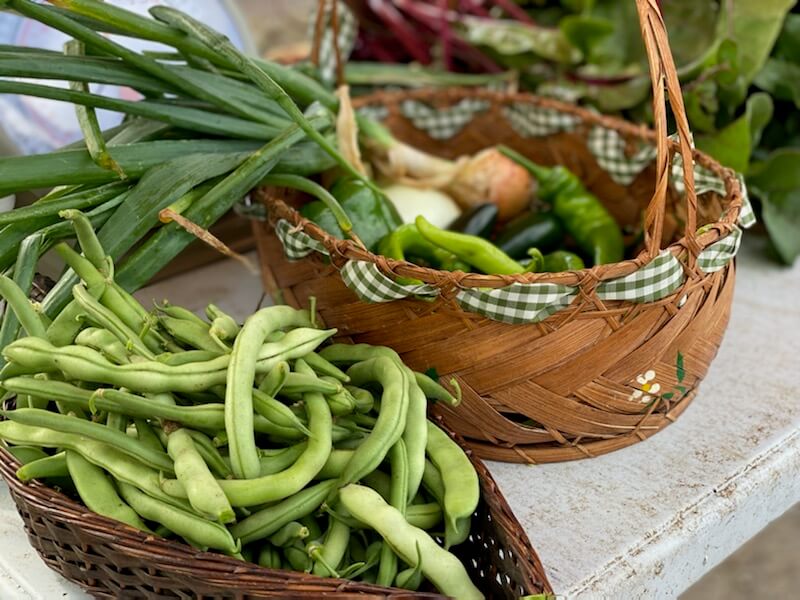 Produce Donation
We bring access to healthy plant-based foods to our seniors, and provide for our garden visitors as the harvest allows.

Healthy Cooking Demos
We've conducted over 80 hands-on gardening classes, healthy cooking demos and nutrition classes.

Farmers Market
We bring fresh veggies, fruit and herbs from the garden to the Acres Homes Farmer's Market.
Promote the preservation of the character, history, and community culture. Support values that uplift and promote a community that thrives.
We value caring, respecting, and responding to the individual needs of our community through our gardening and support programs.
We're rooting for you, ensuring you achieve the best today and tomorrow. We teach and serve you with fresh produce using sustainable food production methods.
We foster a welcoming atmosphere for cultural bridge building. We set our table with an eye on finding connections through exploring and celebrating the many food choices in our cultures.
We bring transparency regarding our food growing methods to our responsibility of stewardship with our supporters, donors, and sponsors and to our service to community members.
Everything Beauty's Community Garden has been able to provide and acomplish has been through the dedication of our volunteers. Beauty's Community Garden is currently 100% volunteer led. We are working to change that, so we can provide a stronger sustainable organization. Please consider that as you review the different program and event participation opportunities.
Yvette Leno
I am driven by love of my community. I am blessed and privileged to use the ground from my heritage to sow seeds that provide access to healthy fresh food, a basic human right.
Ashley Hadley
Garden Manager & Instructor
As a Horticulturist, I enjoy gardening with the volunteers and the surrounding community- to grow a space that is inviting, healthy, and happy.
Anna Sams
I love creating programs with businesses and professionals that  inspire participants to grow their own food, while expanding their cultural norms around food, and what it means to cook healthy.
Keala Moncur
I enjoy combining my interests in gardening and marketing to make a positive impact in food sustainability and holistic health by helping grow the garden's outreach and engagement through social media content.
Alisha Kendrick-Pradhan
As an artist and nature lover, I'm excited to help promote the great work being done at the garden through social media. I love getting my hands in the soil and am grateful for the opportunity to be a part of the community!
Leslie Mattison
Brand & Sustainability Strategist
Bringing clarity, structure and connection to Beauty's Community Garden's brand, communication, programs and funding, allows me to make a root-level impact toward their success and sustainability.
Carolina Vanegas
I bring my skills as a high school Web Development instructor supporting web design and updates. I love their mission that teaches how to grow their own food and eat healthy.
Tera Coffee
I love connecting opportunities with programs. I specialize in  organizational development, grant writing, and funding opportunities that connect to the  garden's strategic direction.
Tangie Cooper
As owner of Tangie R. Cooper CPA, Inc, I use my skill to give back to the Beauty's Community Garden Organization because it represents a worthy cause that is making a difference.
Lindsey Patty
Content Contributor
Health & Nutrition
I love combining my passions of helping others and gardening with writing, by delivering easy-to-read nutritious content that showcases the importance of gardening and personal health.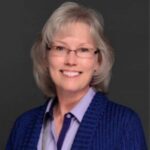 Wrennah Gabbert
Content Contributor
Health & Nutrition
I am a Professor by day and a Freelance Writer by night. As a Pediatric and Family Nurse Practitioner, I write about the benefits of food, nutrition, and their connection to a healthy life.
Beauty's Garden
Content Contributor
Health & Nutrition
Like most nonprofits, we depend on our volunteers. They help in all aspects of our organization and are the glue that keeps us together. Look for a future garden or health content contributor.