September 2 @ 9:00 AM - 10:00 AM
A Lunch On-The-Go ~ Healthy Alternative
Join us for Lemon Herb Pasta Salad with Chef Crys

WHEN:  Saturday, September 2, 2023
TIME: 9 am – 10 am 
WHERE: Beauty's Community Garden:  3201 Airline Dr. Houston, TX 77022
ADMISSION:

Open to 18 yrs. and up.

FEE

: $10 Donation — All fees support Beauty's Community Garden Programs. Participants receive one free class after every three classes.

Share LINK: https://bit.ly/3UkafQG
Program questions: [email protected]
Beauty's Community Garden Website

:

www.beautyscommunitygarden.org
The featured item during this class is the " Lemon Herb Pasta – A Springtime Pasta ." This is the third class in the "From Garden to Table Cooking Series." Each program is meant to be interactive, so bring your questions. All Chef Crys' classes will receive a demo, a recipe, and where to purchase the ingredients. While there learn how to prepare and cook the fresh and healthy way so you maximize the nutritional benefits.
You will leave with:
discuss garden to table options for families with children

plan easy lunch ideas for families on the go

hands-on garden-to-table cooking session

how to use rice alternatives

how to use herbs in place of seasonings
Cancellation Procedure: Your mobile number will be collected (and will only be used) in case there is an urgent message. This is usually used in case we need to cancel or reschedule the event, usually due to unexpected problematic weather conditions. All other communications will be sent via email. Note we do not sell or share your information with any other organization and/or business. We do collect certain information to gauge participation and the demographics of attendees.
Note: If this class gets canceled, the fee collected will be used as a credit for a future class. Fees collected help to support Beauty's Community Garden's programs.
Event Made Possible By
We appreciate the support of all participants.
Beauty's Community Garden is located at 3201 Airline @ E. 32nd Street, in Independence Heights–the first African American municipality in Texas.  Our mission is to close the gap on food inequities and achieve a community culture of health and well-being. Our programs, events and educational materials focus on breaking the cycle of food insecurity, poor nutrition, and the resulting health outcomes people experience who have poor access to fresh produce. These communities are called food deserts, and our garden is located in one of forty plus food deserts in Houston. We are committed to transforming lives through showing the connections between growing foods and their nutritional impact on health, wellbeing and life's possibilities.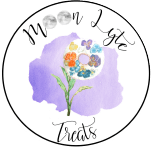 Instructor, Chef Crys Himes is an Integrative Nutrition Health & Wellness Coach, Culinary Herbalist, and Transitional Food & Pastry Chef. She's been in the Culinary Arts field for over 12 years. She gows her own organic, and pesticide-free herbs in her backyard . Through her practice MoonLyte Cooking, she creates recipes using foods and herbs with an eye on holistic wellness. You will leave her class filled with new possibilities and a twist on foods to eat.
MoonLyte Cooking is a curriculum-based program that can be tailored to fit group needs. Our program is built with the sole purpose is to inform and educate the community on alternative eating and cooking methods that help promote healthier lifestyles. MoonLyte Cooking has also broadened our services by adding artisan cooking classes to our services.
Our mission is to bring fun, educational cooking experiences to mothers' and children even in the most unusual settings. We are changing the game on how you view transitioning into healthier lifestyles.
Website: https://www.chefcryshimes.com/