Kale Wrap-Lunch on the Go
March 18 @ 9:00 AM - 11:00 AM
CANCELLED – Instructor Emergency
Join us for the "Kale Wrap" a FREE Event for the Entire Family!
Lunch on the Go ~ A Healthy Alternative
Join us at Beauty's Community Garden, Saturday, March 18, 2023, from 9am-11:00am. We will start the morning off working in the garden from 9-9:45. Then enjoy a demo and tasting provided by Chef Crys , owner of Moonlyte Cooking, 
     Event Includes:
Working in the Garden 9-9:45
Instructor – Food Demo & Tasting

:

Chef Crys Himes, An Integrative Nutrition Health & Wellness 

Coach, Culinary Herbalist through business Moonlyte Cooking,

a curriculum-based program that can be tailored to fit group needs.
DATE: Saturday, March 18, 2023
TIME: 9am-11:00am
LOCATION: Beauty's Community Garden:  3201 Airline Dr. Houston, TX 77022
ATTENDANCE: Admission: Open to Family and Friends
ADMISSION: The event is free but RSVP – Limited Capacity and Space. Grab your space early RSVP your spot here
COST:

FREE 

(Optional:**Donations in Support of Beauty's Community Garden Programs are accepted.**)
Questions: [email protected]
Want to participate more, here is what you do?: Complete our Contact form and identify how you'd like to support.
These "Kale Wrap ~ Lunch on the Go," is the first class in the "From Garden to Table Cooking Series." Each program is meant to be interactive, so bring your questions. All participants will also receive the recipe.
Each class in the series will
showcase and highlight one recipe and or ingredient,

educate on how to prepare and cook fresh food.

expand their awareness on how to prepare the ingredients.

discuss the health and nutritional benefits, and

give ideas on where to purchase the ingredients.
Event Made Possible By
We appreciate the support of all participants.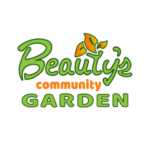 Beauty's Community Garden is located at 3201 Airline @ E. 32nd Street, in Independence Heights–the first African American municipality in Texas.  Our mission is to close the gap on food inequities and achieve a community culture of health and well-being. Our programs, events and educational materials focus on breaking the cycle of food insecurity, poor nutrition, and the resulting health outcomes people experience who have poor access to fresh produce. These communities are called food deserts, and our garden is located in one of forty plus food deserts in Houston. We are committed to transforming lives through showing the connections between growing foods and their nutritional impact on health, wellbeing and life's possibilities.