Juneteenth 2023 at the Garden
June 17 @ 9:00 AM - 11:00 AM
Join us for our annual Juneteenth Celebration at the garden.
Enjoy games, prizes, Riding the Smoothie Bike, a Grower's Market at the garden, and a Healthy Cooking Food Demo by Chef John of H-E-B.
Chef John will be demonstrating a grilling demo with fresh ingredients found at H-E-B. He will prepare a fresh cucumber salad, and grill chicken breast, sweet potatoes and veggie kabobs while using ingredients and products found at our HEB location.
Event Includes:
Healthy Cooking Demo with Chef John – H-E-B

Learn culturally connected Healthy Cooking Recipes.

Discover new grilling techniques for healthy meals on the grill.

Learn about H-E-B Fresh Selections and perfect ingredient pairings.

Door Prizes

Ice Cold Smoothie Station!

A Grower's Market of fresh produce available to purchase straight from the Garden
Celebration Details:
WHEN: Saturday, June 17th, 2023
TIME: 9 am – 11 am
WHERE: Beauty's Community Garden:  3201 Airline Dr. Houston, TX 77022
Admission: ALL AGES
FEE: Cost is FREE, but please RSVP. We also provide a donation option if you'd like to support our program's and mission.
RSVP starts May 15th
Share Link: bit.ly/42ZtzWc
Program questions: [email protected]
Beauty's Community Garden Website: www.beautyscommunitygarden.org

Instructor: Bio: Chef John has led a long and robust culinary path that started on his family farm next to his grandmother. Here he developed a strong foundation of cooking and discovered his passion for the culinary arts. He has worked in kitchens across multiple cuisines from Asian and Hispanic to south African, and has developed a strong understanding of flavors and techniques to bring both bold and bright flavors to any table he sets.
Cancellation Procedure: Your mobile number will be collected (and will only be used) in case there is an urgent message. This is usually used in case we need to cancel or reschedule the event, usually due to unexpected problematic weather conditions. All other communications will be sent via email. Note we do not sell or share your information with any other organization and/or business. We do collect certain information to gauge participation and the demographics of attendees.
What you should bring: Your own water.
Event Made Possible By
We appreciate the support of all participants.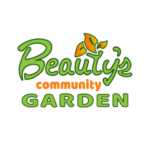 Beauty's Community Garden is located at 3201 Airline @ E. 32nd Street, in Independence Heights–the first African American municipality in Texas.  Our mission is to close the gap on food inequities and achieve a community culture of health and well-being. Our programs, events and educational materials focus on breaking the cycle of food insecurity, poor nutrition, and the resulting health outcomes people experience who have poor access to fresh produce. These communities are called food deserts, and our garden is located in one of forty plus food deserts in Houston. We are committed to transforming lives through showing the connections between growing foods and their nutritional impact on health, wellbeing and life's possibilities.
Through this event we would like to promote the Heights HEB store. Specifically, the fresh ingredients and convenient products we offer for healthy cooking options. Additionally, we are promoting cooking connections departments which offers a variety of cooking demos 7 days a week from 11am-7pm.
Event Sponsoring H-E-B Location:  
The Heights - 2300 North Shepard Drive, Houston TX, 77008.    H-E-B The Height Website 
Founded in 1905, H-E-B is a regional supermarket chain with 340 stores in Texas and Mexico. The company's Central Market stores compete with Whole Foods and the Mi Tienda stores sell Hispanic foods. H-E-B remains owned by the Butt family.  H-E-B believes that Each and Every Person Counts, and we are proud of our longstanding commitment to diversity and inclusion. From our Partners to our customers to the communities we serve, we are dedicated to making the lives of Texans better.
Prairie View A&M University (PVAMU) is the second-oldest public institution of higher education in the state of Texas. It is a historically black college/University that, since its inception in 1877, has opened its doors to any and every person.
PVAMU College of Agriculture and Human Sciences Cooperative Extension Program is addressing the socioeconomic disparities associated with healthy eating in rural and urban areas, by implementing community gardens and nutritional educational programs. PVAMU's Cooperative Extension Program is supported by Be Well™Acres Homes. Be Well Acres Homes is an initiative of The University of Texas MD Anderson Cancer Center in collaboration with Harris Health System, Memorial Hermann Community Benefit Corporation, UTHealth School of Public Health, and more than 30 community organizations united together with residents of Acres Homes. www.pvamu.edu