Home Fruit Trees & Orchards-Care, Maintenance and Protection
March 25 @ 9:00 AM - 11:00 AM
The Care, Maintenance and Protection from Critters!

Join us
at Beauty's Community Garden, Saturday, March 25 2023 from 9am-11am for this free workshop. Volunteers will work in the garden from 9-10am and the workshop will begin at 10am.
Worm castings are the richest natural fertilizer known to humans. Worm castings stimulate plant growth more than any other natural product on the market. Worm Casting is packed with minerals that are essential for plant growth, such as concentrated nitrates, phosphorus, magnesium, potassium, and calcium. It also contains manganese, copper, zinc, cobalt, borax, iron, carbon, and nitrogen.
Session Includes:
Learning how to become an informed buyer of fruit trees.
Discovering what fruit trees are suitable for Houston, Texas.
Learning how to plant fruit trees correctly.
Navigating the successful propagation of fruit trees.
You will gain knowledge of how to care for your trees successfully.
Understanding the importance of soil and mulch when looking at nutrient availability.
Workshop Details:
WHEN: Saturday, March 25th, 2023
TIME: 9 am-11am (9-10am working in the garden) (10-11am program)
WHERE: Beauty's Garden 3201 Airline Dr. Houston, TX 77022
ADMISSION: Limited Space It's free, but please RSVP at https://bit.ly/3mY8EDs
COST: It's free but a DONATION option is provided as an alternative to free admission, Any donation helps to support programs like this throughout the year.

WHAT YOU SHOUD BRING: Your own water and refreshments and gloves (if you have them.)

INSTRUCTOR: Mary Karish was born in the mountains of Lebanon, a tiny country in the East Mediterranean. As a child, she helped her grandmother tend the family vegetable and fruit orchard and milk their goats in our village. In 2009 she became a Certified Master Gardener with Denton County while living in North Texas. She moved to Houston in April 2010, and joined the Waller Master Gardener Association. She became a specialist in the following fields, Citrus, Management of Fruit Orchard, Composting, Integrated Pest Management, Greenhouse Management and Propagation.

She regularly presents gardening related topics to gardening clubs, and interns with the aim of becoming of master gardener with the State of Texas and organizations. She also conducts a 20 hour fall and a spring gardening course at Katy ISD as part of their Adult Community Education Program, and she teaches homesteading skills focused on bread making, cheese making, canning and food preservation.
Facilitator & Instruction Team
We appreciate the support of all participants.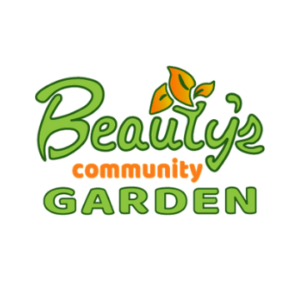 Beauty's Community Garden is located at 3201 Airline @ E. 32nd Street, in Independence Heights–the first African American municipality in Texas.  Our mission is to close the gap on food inequities and achieve a community culture of health and well-being. Our programs, events and educational materials focus on breaking the cycle of food insecurity, poor nutrition, and the resulting health outcomes people experience who have poor access to fresh produce. These communities are called food deserts, and our garden is located in one of forty plus food deserts in Houston. We are committed to transforming lives through showing the connections between growing foods and their nutritional impact on health, wellbeing and life's possibilities.