The Magic of Earthworm Castings
April 15 @ 9:00 AM - 11:00 AM
Enrich your Soil with Earthworms!

Join us
at Beauty's Community Garden, Saturday, April 15 2023 from 9am-11am for this free workshop. Volunteers will work in the garden from 9-10am and the workshop will begin at 10am.
Worm castings are the richest natural fertilizer known to humans. Worm castings stimulate plant growth more than any other natural product on the market. Worm Casting is packed with minerals that are essential for plant growth, such as concentrated nitrates, phosphorus, magnesium, potassium, and calcium. It also contains manganese, copper, zinc, cobalt, borax, iron, carbon, and nitrogen.
Session will Include:
Learn how earthworm castings can be beneficial for your garden space.
Learn how to improve your soil and the aeration of your soil.
Learn about the value of this all-natural plant food.
Discover this natural resource and how it will not burn at any concentration.
An eco-friendly additive that brings value to your garden
Workshop Details:
WHEN: Saturday, April 15th, 2023
TIME: 9 -10 am (volunteer in garden), 10-11am (program)
WHERE: Beauty's Community Garden:  3201 Airline Dr. Houston, TX 77022
RSVP: It's free but RSVP (space is limited) Grab your space early. link – bit.ly/3mIHf8c
Admission: 8yrs – up
COST: Although program is free, a donation option is provided if you want to support Beauty's Community Garden programs.

INSTRUCTOR Gary Green, owner of MAGIC Worm Ranch asks, are you ready to discover one of the greatest secrets to successful plant growth? From home gardens to large-scale farms, from home lawn care to the largest of landscaping operations, this secret is bearing fruit, so to speak, for those in the know. Experience the joy of faster germination, higher fruit and vegetable yields, healthier soil, and some of greenest grass and the most colorful plants imaginable. What's the secret? Earthworm castings! Finally, there is a local company that produces this horticultural wonder with unmatched quality, nutrient content, and best of all, affordable prices.

Email: [email protected]
Facilitator & Instruction Team
We appreciate the support of all participants.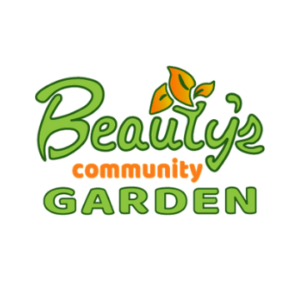 Beauty's Community Garden is located at 3201 Airline @ E. 32nd Street, in Independence Heights–the first African American municipality in Texas.  Our mission is to close the gap on food inequities and achieve a community culture of health and well-being. Our programs, events and educational materials focus on breaking the cycle of food insecurity, poor nutrition, and the resulting health outcomes people experience who have poor access to fresh produce. These communities are called food deserts, and our garden is located in one of forty plus food deserts in Houston. We are committed to transforming lives through showing the connections between growing foods and their nutritional impact on health, wellbeing and life's possibilities.